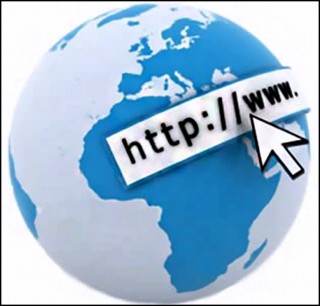 SOAP vs REST - Understanding the Underlying Differences
I've never used Simple Object Access Protocol (SOAP), because, since I've been a developer, I've always been involved in projects using Representative State Transfer (REST) services. Turns out, this wasn't as simple of a question as I'd hoped.  Also, it seems that it's not an old protocol that nobody should use.  It actually has plenty of good uses and a bunch of solid tools too.
SOAP
Supports multiple data formats, but usually XML-based messaging is used for strict schema design.
The protocol has a bit of overhead for hand shaking (even if the Message Transmission Optimization Mechanism reduces the message sizes significantly.)
Can be implemented over any transport layer (HTTP, SMTP, JMS, etc)
Requires Web Services Description Language (WSDL), which can be used in proxies/caches.  This defines interfaces of services and must be shared with whomever might be accessing your application
Reliable - Retries are handled for you as part of the framework overhead
All parts of the communication can be encrypted (even parameters)
Strongly typed
Extra security can be built in (WS-Security)
Atomic operations can be built in.  More than just transactions.
Methodology: Exposes operations that can be done
The core APIs on the JVM is JAX-WS
REST
Supports multiple data formats - The most popular is JSON, but it also supports many other known types.  With JSON, it tends to allow for human readable results.
Considered to be a more lightweight solution - especially on the front end.  Easy to build, no toolkits required. Though, it is still easier to access with libraries.
Implemented directly on top of HTTP
Emphasis on stateless communication - with the exception of POST/PATCH HTTP operations.  All others are idempotent (can be repeated without repercussions - for example, if you are cacheing responses).
Proxies/Caches need a custom solution
Not strongly typed.
Supports transactions, but not atomic operations
Not reliable - retries have to be handled by application
Methodology: Exposes resources, which represent data, and actions that can be done upon them
The core APIs on the JVM is JAX-RS
Popular Java implementations include CXF, Jersey, RESTEasy, and Spring-MVC.
Summary:
So, looking at these, your architectural decisions should be based on the strengths of each protocol.  Actually, you don't even need to use just one, you could use both.  In summary:
REST = good for Web services, limited bandwidth/resources, and combining content from many different sources in a web browser
SOAP = good for Enterprise services with an abundance of processing power - includes high reliability, transactions, security built in, asynchronous processing, and contract first development.  Also, the strict schema makes is very good for passing around a lot of data.
99% of the time, I'm going to suggest REST as a protocol, especially since most of my work is web facing products only. However,  now that I know a bit more about SOAP and how servers can use them for communications, I know what to do during the other 1% of the time.
Further reading material:
Makeup of SOAP - a comparison